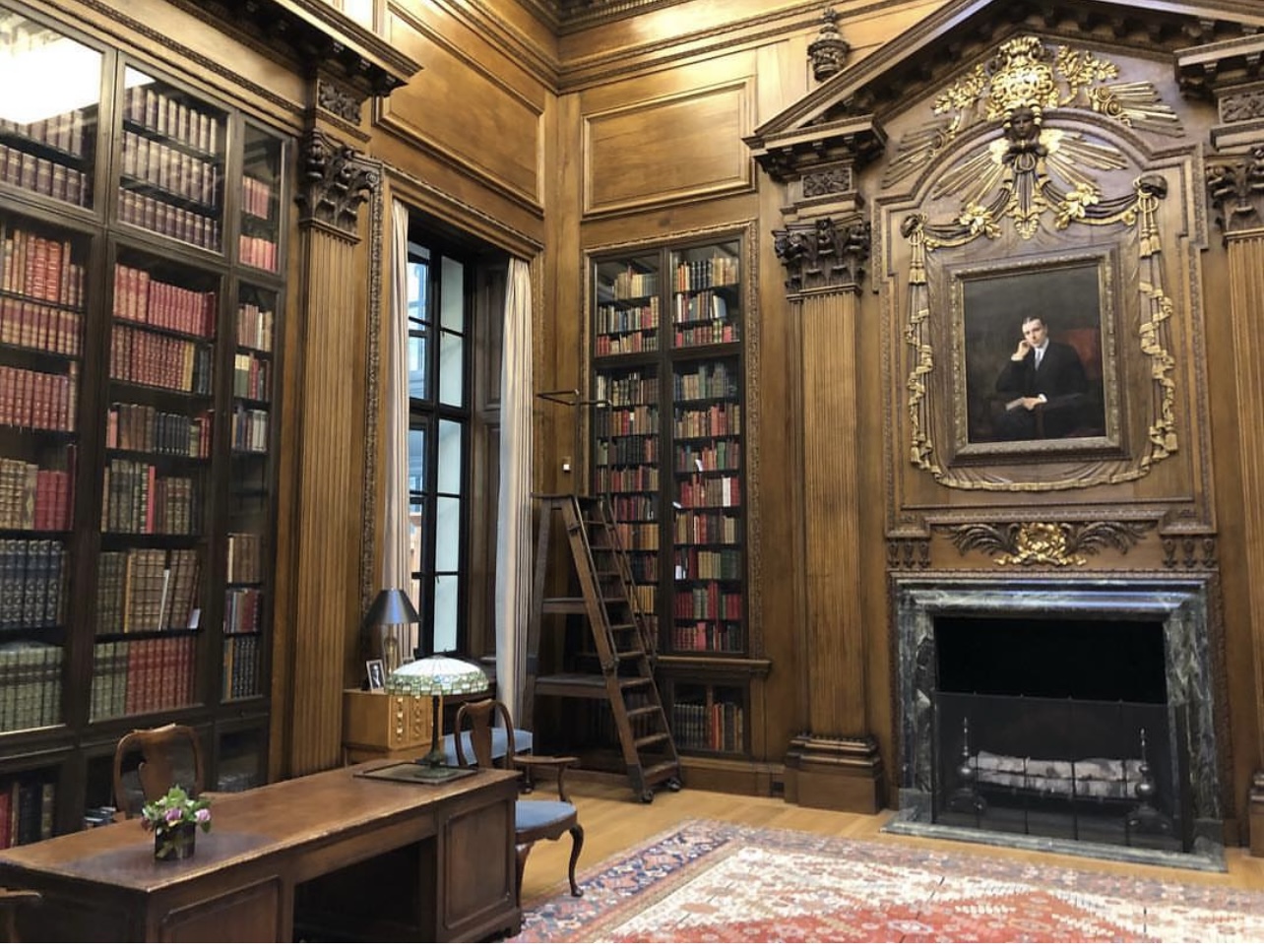 Reading, Learning Shares
Updated: Sunday, May 21st, 2023, at 1:26 PM Dodges Ferry, Tasmania, Australia Time
Created: Sunday, September 18th, 2022, at 4:45 PM Arizona Time
Author: Dr. Mattanaw, Christopher Matthew Cavanaugh, Retired
Interdisciplinarian with Immeasurable Intelligence. Lifetime Member of the High Intelligence Community.6
Masters Business & Economics, Harvard University (In Progress)
Attorney, Pro Se, Litigation, Trial, Depositions, Contracts (E.g. State of Alaska v. Pugh, et. al.)4
B.S Psychology, University of Maryland, 4.0, Summa Cum Laude1
B.S Computer & Information Science, University of Maryland, 3.91, Magna Cum Laude2
B.A. Philosophy, University of Maryland.3
G.E.D, State of Maryland, Montgomery County, 1999.
Former Chief Architect, Adobe Systems
Current President/Advisor, Social Architects and Economists International.
Contact:
Resumé
Updated: Sunday, May 21st, 2023, at 1:26 PM Dodges Ferry, Tasmania, Australia Time
Updated: Tuesday, November 29th, 2022, at 3:45 PM Cairns, Australia Time
Created: Sunday, September 18th, 2022, at 4:45 PM Arizona Time
A living autobiography trending towards completeness would need to include the author's history of reading and learning. Here you'll find an increasingly comprehensive list of all the learning experiences of the author, particularly, and initially, reading experiences.
As stated elsewhere, the living autobiography has the intention of providing, as live progresses, more information, and recent postings, regarding each category that relates to the total experience of a person. This page is focused on learning, but clearly, learning events are also related to other experiences and ways of interacting with the world, including productions on the rest of the website. Here are the key categories in the living autobiography which do a good job of covering the ways in which the author would be sharing his experiences:
The author uses this website as his primary way of learning. The site includes his own writings which he finds to be of a quality of greater interest than what is found elsewhere, for his goals and purposes. As he writes he learns, but also, he reads and listens to what he has written. Likewise, his productions on scenic natural experiences, are for use in experiencing higher quality life-moments. Increasingly this website is for replacing media stimulation, with stimulation from his own mind, creations, and experiences.
Creating this list, and revising this list, is expected, and has, stimulated additional reading and desire to learn. My digital library includes digital books which are in progress or are intended to be started soon. This resource provides free books to interested readers, that directly relate to this writing, but also relate to the author's intended future and present learning experiences. The Bibliography provides references to the author's writings which the author has learned from and intends to self-reference in writings wherever relevant. The author's resumé includes his prior education and work history, which culminated in his being a consultant guiding large enterprises globally as a business and digital strategist, and his work as former Chief Architect at Adobe Systems. This information can also be found on his linkedin profile. His brief bio includes some summary information about his education, successes, and background in giftedness and the high intelligence community. His personal form includes his data collections on his own behavior which served to provide needed self-learning and self-help over a period of several years, which is still in usage without taking records today.
More will be added as additional learning experiences are had.
U+2010 Mattanaw
November 28th, 2022, Cairns, Australia.
Below is a list of some books I've read, to give the reader some understanding of my reading history. This list is not complete, but provides what I've shared previously on Facebook to others, and includes those volumes I can easily recall.
It should not be considered an exhaustive list of my readings, and does not include many readings from my successful career in technology. While working, in retrospect, I cannot recall any other colleagues having books on their desks, not to call them out, or to say they did not read! However, my reading was very obvious and open, and I really did depend on technical books to advance my career and would advocate greatly for reading to enable improvement in career growth. It also does not include textbooks I've purchased for the many classes I've had in my extensive education, that I also read with care and interest, preferring textbooks to instructors. Textbooks are typically written by very knowledgeable teachers from better universities, which is a reason, considering the choices and situations of others, I don't advocate for attending the very best universities, but those that are most appropriate to conditions and the details about the person. Reading material will come from good instructors, very likely, and if one actually reads it, one has gotten and education partly from other universities.
If you really read a textbook completely from a university professor at Oxford, you have done what that instructors students at Oxford won't do.
I would read while working out too, which is a cause of being able to complete as many books as I have.
While I've read extensively, I would argue that in comparison to what others claim regarding their reading, I have not read that much; however, there is an easy explanation for that. People don't read as much as they say they do.
I'm an advocate of slow and careful reading, with interaction with works. Going by my own reading rate, and observations of the reading behavior of others (which is absent, at work, at the gym, where I also read, at coffee houses, and pretty much everywhere else I can think of, except maybe in private at home, which is conveniently unobservable), I know that a very small number of books can actually be completed, even with considerable time investment.
I believe since I've had so much time observing, that it is pretty certain people have completed very few books, and I'm not any kind of advocate of completion either. I should better say, that I don't think people's reading rates and reading behavior really substantiates any claims to quantity of text read and comprehended. I'll stop reading a book if I'm not satisfying my reading objectives, since books are for me, for learning, and not for having a completion tally, to show off to others. Yet, here, I am showing off a little perhaps, on both completion, since I complete books, but also, total quantity comprehended.
I have also included some works that I'm reading now, slowly and surely, to a stopping point which might include no longer benefiting, if not finishing, which is the norm, but not the only way of stopping.
1984, George Orwell
48 Laws of Power, Robert Greene
Dangerous Places, Robert Young Felton
Culture Shock, South Korea
Culture Shock, China (requires confirmation)
Culture Shock, Egypt
Egypt (travel book, title requires confirmation)
Bolivia (travel book, title requires confirmation)
China (travel book, title requires confirmation)
South Korea (travel book, title requires confirmation)
Ireland (travel book, title requires confirmation)
Europe on a Shoestring, Lonely Planet (partial read)
An Encyclopedia of Modern Bodybuilding, First Edition, Arnold Schwarzenneger
American Heritage Collegiate Dictionary (read directly, referenced, and underlined much of the book).
A Buddhist Bible, Dwight Goddard (half, skipped some peripheral Buddhist material)
A Grief Observed, C.S. Lewis
A History of Mathematics, Uta C. Merzback and Carl Boyer (partial)
A History of Modern Computing, Ceruzzi (partial)
A History of Western Philosophy, Bertrand Russell
A Practical Guide to Off-grid Living in Alaska, Jon Crocker.
Why I am not a Christian, Bertrand Russell
Philosophical Essays, Bertrand Russell
The Philosophy of Logical Atomism, Bertrand Russell
My Philosophical Development
Autobiography of Bertrand Russell, Bertrand Russell
An Analysis of Mind, Bertrand Russell
Marriage and Morals, Bertrand Russell
Skeptical Essays, Bertrand Russell
Why I am not a Christian, Bertrand Russell
In Praise of Idleness and Other Essays, Bertrand Russell
The Problems of Philosophy, Bertrand Russell
A Theory of Determinism, Ted Honderich (partial, very little)
A Treatise on Human Nature, David Hume (partial)
An Introduction to Zen Buddism, D. T. Suzuki
An Outline of Philosophy, Bertrand Russell
Animal Liberation, Peter Singer
Hegel: A Very Short Introduction, Peter Singer
Marx: A Very Short Introduction, Peter Singer
The Puzzle of Ethics, Peter Vardy
Apology (4 Related Dialogues of Socrates), Plato
Be Here Now, Ram Dass
Beyond Good and Evil, Friedrich Nietzsche (partial)
Blink, Malcolm Gladwell
Breaking the Spell: Religion as a Natural Phenomenon, Daniel Dennett
Buddhist Scriptures, Donald Lopez, Jr.

Cairo Trilogy, Naguib Mahfouz
Catechism of the Catholic Church, Catholic Church
Century (partial).
Civilization and Its Discontents, Sigmund Freud
Complete Letters of Vincent Van Gogh
Critique of Pure Reason, Immanual Kant (partial, very little).
Critique of Religion and Philosophy, Walter Kaufman
De Rerum Natura, Seneca (partial)
Dictionary of Philosophy, Ted Honderich
Dialogs Concerning Natural Religion, David Hume
Dialogue on Determinism, ADDAUTHOR
Discourse on Method, René Descartes
Dream of the Red Chamber, Cao Xueqin
Einstein: Philosopher-Scientist, Albert Einstein (Read his autobiography within, entire)
Enchiridion, Epictetus
The Epicurus Reader, Epicurus
Ethics: Inventing Right and Wrong, J. L. Mackie
Faust, Johann Wolfgang von Goethe (partial)
Fear and Trembling, Søren Kierkergaard
Gestalt Therapy Verbatim, Fritz Perls
Groundwork of the Metaphisics of Morals, Immanual Kant
Heidegger: A Very Short Introduction, Oxford University Press, Michael Inwood
In and Out of the Garbage Pail, Fritz Perls
Jeet Kun Do, Bruce Lee
John Stuart Mill, Autobiography. John Stuart Mill
Lanugage, Truth and Logic, A. J. Ayer
Logic, Language and Meaning, Volume 1, LTF Gamut (partial)
Logic: A Very Short Introduction, Oxford University Press, Graham Priest
Marriage and Morals, Bertrand Russell
Mastery, Robert Greene
Mathematical Logic, W.V.O Quine (partial)
May it Please the Court, Peter Irons
Meditations for the Humanist ADDAUTHOR
Meditations on First Philosophy, René Descartes
Meditations, Marcus Aurelius
Mein Kampf, Adolf Hitler
Mere Christianity, C.S. Lewis
Minds, Brains, and Science, John Searle
Miracles, C.S. Lewis
Monadology, Gottfried Wilhelm Leibniz (partial).
Principles of Human Knowledge, George Berkely.
Nausea, Jean Paul Sartre
Nichomachean Ethics, Aristotle (approximately half)
Nietzche, Walter Kaufman (half)
Old and New Testaments of the Bible (half of each approximately).
On Formerly Undecided Propositions of Principia Mathematica and Related Systems, Kurt Godel

One World: The Ethics of Globalization, Peter Singer.
Origin of the Spiecies, First and Sixth Editions, Charles Darwin (partial)
Plutarch's Lives, Vol I, Plutarch
Plutarch's Lives, Volume II (half), Plutarch
Plutarch's Morals, Plutarch
Political Ideals, Bertrand Russell
Power, A New Social Analysis, Bertrand Russell
Power, Robert Greene
Practical Ethics, Peter Singer
Principia Ethica, G.E Moore (partial)
Principia Mathematica, Bertrand Russell (partial)
Quran, Koran (one third approximately).
Rhetoric, Aristotle
Russell: A Very Short Introduction, Oxford University Press, A. C. Grayling
Socates, Buddha, Confucius, Jesus: from the Great Philosophers, Volume I. Carl Jaspers
Syntactic Structures, Noam Chomsky (partial)
Tao Te Ching, Lao Tzu (Just another name for "Old Men")
The Aim and Structure of Physical Theory, Pierre Duhem (partial)
The Analects, Confucius
The Antichrist, Friedrich Nietzsche
The Art of Computer Programming, Donald Knuth (Volume one, approximately half, and Volume two partial)
The Art of War, Sun Tzu
The Basic Works of Aristotle (partial)
The Case for Animal Rights, Tom Regan
The Columbia Encyclopedia (partial, still aiming to read most or all of it)
The Concept of Time, Martin Heidegger
The Conquest of Happiness, Bertrand Russell
The Consolation of Philosophy, Boethius
The Egyptian Book of the Dead (partial)
The Epicurus Reader, Brad Inwood, et. al.
The European Philosophers from Descartes to Nietzsche, Monroe Beardsley
The God Delusion, Richard Dawkins
The Great Divorce, C.S. Lewis
The History of the Calculus and Its Conceptual Development (half, what was useful), Carl Boyer
The Illusion of the Conscious Will (partial)
The Like Switch: An Ex-FBI Agent's Guide to Influencing, Attracting, and Winning People Over, Jack Schafer
The Methods of Ethics, Henry Sidgewick (half or two thirds)
The Natural History of Religion, David Hume
The New History of the World, J. M. Roberts (two thirds)
The Oxford Illustrated History of Western Philosophy, Anthony Kenny
The Problem of Pain, C.S. Lewis
The Scientific Outlook, Bertrand Russell
The Screwtape Letters, C.S. Lewis
The Structure of Scientific Revolutions, Thomas Kuhn
The Structure of Evolutionary Theory, Stephen Jay Gould (approxmately half).
Systems Architecture, Morris Mano
The Varieties of Religious Experience, William James (approximately half)
Three Dialogues, George Berekely
Theology: A Very Short Introduction, Oxford University Press, David Ford
Thus Spoke Zarathustra, Friedrich Nietzsche (partial)
Tractatus, Logico-Philosophicus, Ludwig Wittgenstein
Travels of Marco Polo, Marco Polo (partial)
Two Lives of Charlemagne, Einhard and Notkr the Stammerer (Einhard's in entirety, Notker the Stammerer parital)
The Puzzle of Ethics, Peter Vardy
Ulysses, James Joyce (partial read only)
Unpopular Essays, Bertrand Russell
Utilitarianism, For and Against, Bernard Williams
Utilitarianism, John Stuart Mill
On Liberty, John Stuart Mill (partial)
Walden Two, B.F. Skinner
War Without Mercy, John Dower (partial)
Wikipedia (partial obviously, but I'm a big supporter, and think it is a high quality resource)
Wealth of Nations, Adam Smith (partial, in progress)
Wittgenstein: A Very Short Introduction, Oxford University Press, A. C. Grayling
Zen Mind, Beginners Mind, Shunryu Suzuki
Zen and the Art of Motorcycle Maintenance, Robert Pirsig (all but ending)
The Mouse and the Motorcycle (Read for a book report in sixth grade)
This list does not contain those works used specifically for developing my career in technology and software architecture, and does not include works read specifically for my college degrees, or all works of great interest for reference.
Author: Mattanaw, Christopher Matthew Cavanaugh
Masters Business & Economics, Harvard University (In Progress)
B.S Psychology, University of Maryland,
B.S Computer & Information Science, University of Maryland,
B.A. Philosophy (Nearly Completed, 2003), University of Maryland.
Former Chief Architect, Adobe Systems
Current President/Advisor, Social Architects and Economists International.
Contact:
Newly in progress, to add the works soon.