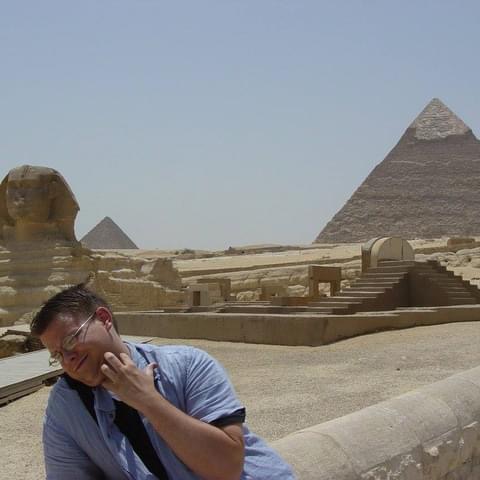 From my trip to Cairo, Egypt, in the Early 2000's when overweight, sharing my playful interest in pretending certain beautiful sites were merely "alright", in a way now relevant to my conception of valuation, that includes the understanding of humor and cultural inegalitarianism. All includes kind intent.
Evaluative Concepts
Thursday, June 22nd, 2023, at 8:56 PM Alaska Time
Author: Mattanaw I., The Honorable Dr. Mattanaw, Christopher Matthew Cavanaugh, Retired
Interdisciplinarian with Immeasurable Intelligence. Lifetime Member of the High Intelligence Community.6
Masters Business & Economics, Harvard University (In Progress)
Attorney, Pro Se, Litigation, Trial, Depositions, Contracts (E.g. State of Alaska v. Pugh, et. al.)4
B.S Psychology, University of Maryland, 4.0, Summa Cum Laude1
B.S Computer & Information Science, University of Maryland, 3.91, Magna Cum Laude2
B.A. Philosophy, University of Maryland.3
G.E.D, State of Maryland, Montgomery County, 1999.
Former Chief Architect, Adobe Systems
Current President/Advisor, Social Architects and Economists International.
Contact:
Resumé
Thursday, June 22nd, 2023, at 8:56 PM Alaska Time
[More to come]